Get Ready To Explore... Your Next Meal Starts Here!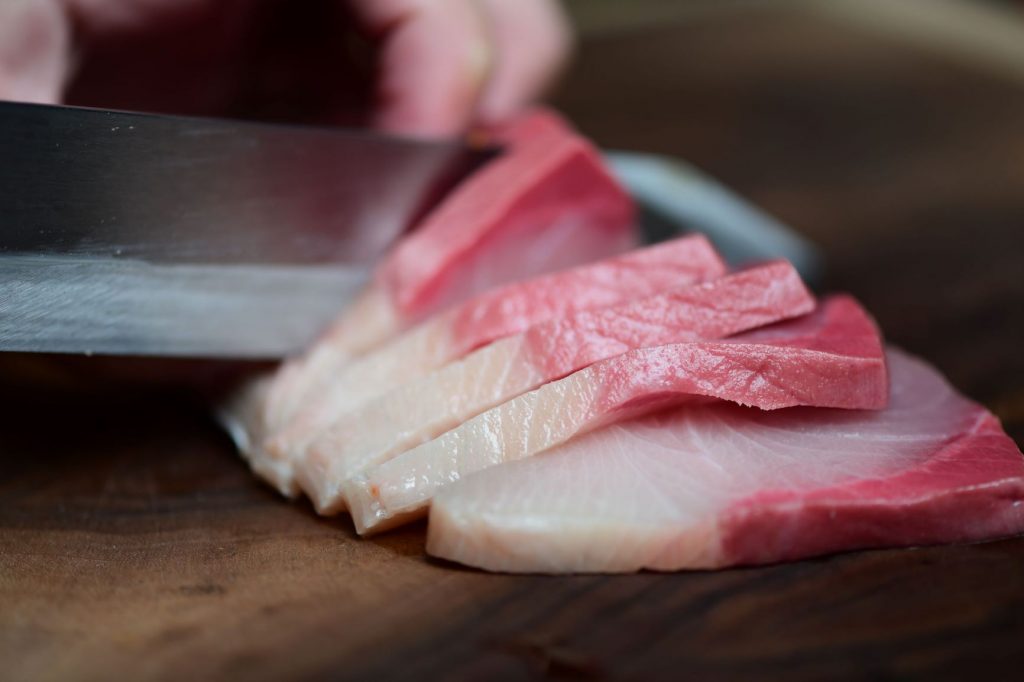 Hamachi, Japanese Farmed Sashimi Grade Yellowtail
Premium Japanese yellowtail for sashimi and hamachi sushi
Our exquisite farmed hamachi (amberjack / buri) is ideal for
yellowtail sashimi
and sushi. Very popular among sushi chefs, it provides a desirable high fat content that is distributed exceptionally well throughout its flesh. This helps to give the fish its crisp bite, buttery mouthfeel, and slightly sweet, ocean fresh flavor. This product is super frozen with filtered wood smoke (CO treated), which is used as a preservative and guarantees the highest quality for your favorite sushi and sashimi applications. This freezing method also allows you to store the fish long term in your freezer to enjoy later at your convenience! Each ~1.7 lb loin is boneless and skin off. Full side is sold skin on with collar intact. Product of Japan.
What's in a Name?
Hamachi is also referred to as buri (young yellowtail), Japanese yellowtail, or Japanese amberjack. The term amberjack is a generic term used for several different species in the Jack family, including the Japanese yellowtail (
Seriola quinqueradiata
), the Pacific California yellowtail (
Seriola lalandi
) and longfin yellowtail or
Kampachi
(
Seriola rivoliana
), and the Western Atlantic's Greater amberjack (
Seriola dumerili
). The latter has the unfortunate reputation of being inedible. It is not to be confused with the highly regarded Japanese species!
People who buy this also buy: