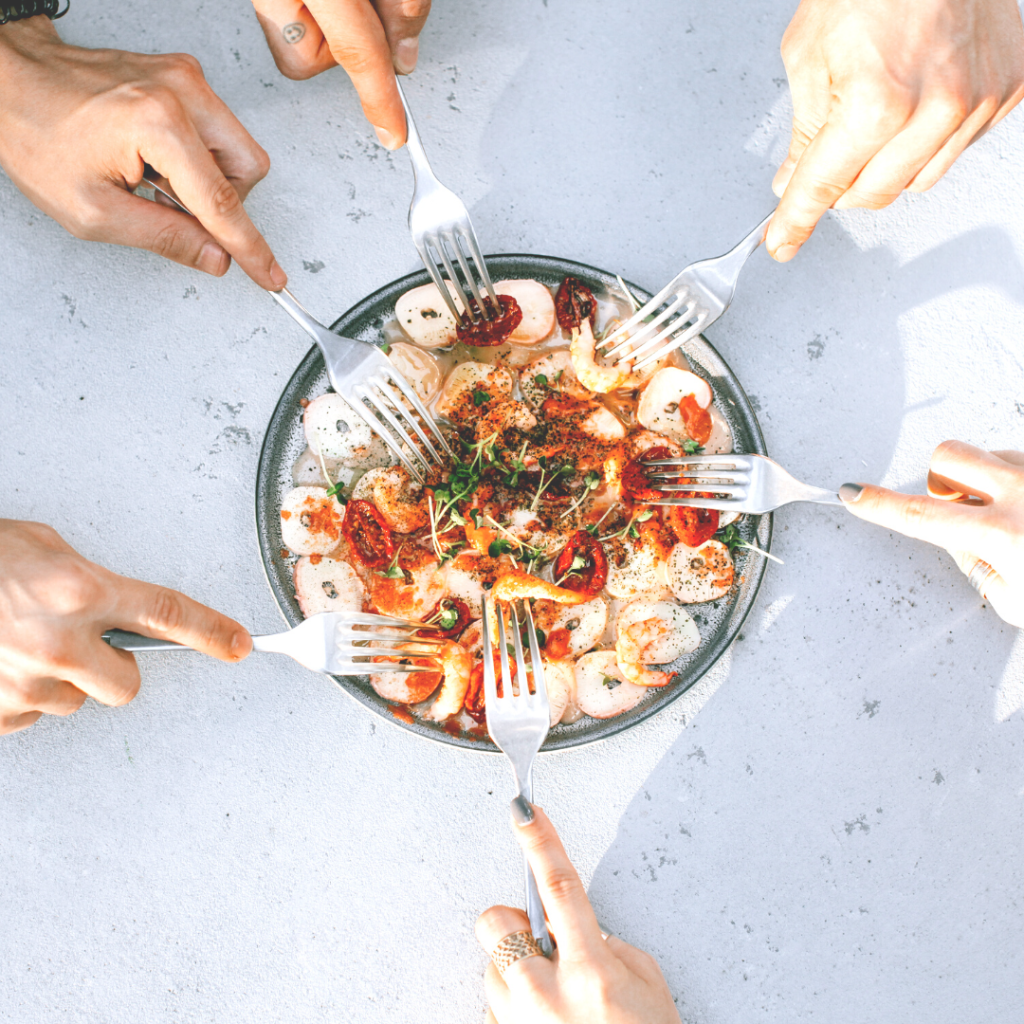 By Rebecca Gardon
Aiming to do your body more good in the new year? Adding seafood to your diet is a no-brainer way to increase your intake of protein & heart-healthy omega-3s. Save these tips for the next time you find yourself wondering what to eat!
Start small. If you're new to eating seafood, start with smaller, milder-tasting fish like halibut, cod, or flounder. Even the finickiest of eaters (kids!) are likely to enjoy such options.
Try different cooking techniques. Seafood can be cooked in about every way you can think of. The most common ways are baking, broiling, grilling, pan searing & deep frying, but you can also steam, poach & air fry. You can also use an Instant Pot to cook frozen (or fresh) fish, which can help on busy weeknights!
Incorporate seafood into your regular meals. Add cooked shrimp to a salad; use tuna in pastas; replace meat in a burger or sandwich with a grilled fish fillet or ground fish patty; top a rice bowl, scrambled eggs or avocado toast with raw, cooked, or smoked salmon.
Make things easy on yourself. Buy high-quality frozen seafood like our Faroe Islands salmon or Mexican white shrimp to have on hand for quick meals. While you're at it, stock up on canned and smoked seafood, like tuna, salmon, mackerel & mussels.
Try something new. There is a literally a sea of possibilities when it comes to eating seafood! Challenge yourself to try something new to you at least once a month. Always eat salmon? Try opah! Don't like raw oysters? Try them broiled or grilled!