By Rebecca Gardon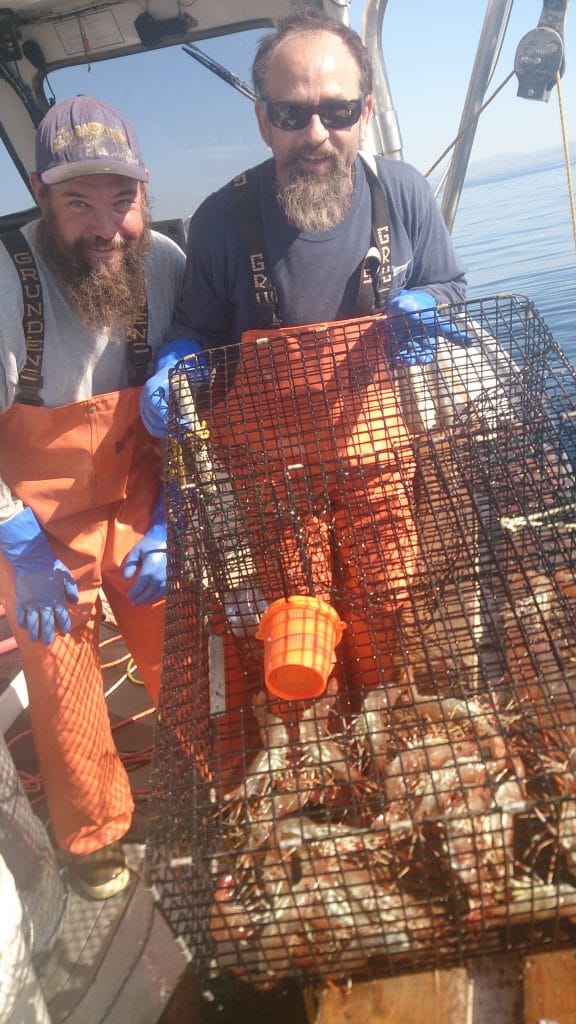 Captain Andy Saraspe fishes from San Diego on the F/V Sarah Renee. Andy's boat is run by a three-man crew: himself, Steven Ford and Bill Gaedke. They land local spot prawns as well as spiny lobster, rock crab, small U.S. octopus (1-2lb each), and albacore.
Captain Andy's father was a fisherman so it's no surprise that Andy followed in his footsteps. He has been fishing for 34 years. In 2003 Andy also started Five Star Fish Processing with his wife Sarah. The Point Loma-based company services San Diego area sportfishing boats, taking in their fresh catch to fillet, smoke or jerky.
San Diego's local spot prawn season runs from February to November, with the majority of the harvest coming in midsummer. However, even during the best of times, the catch can be erratic due to poor weather conditions at sea. As a result, these highly coveted shrimp sell out as fast as we can get them in our tanks!
The delicate spot prawns are caught in traps at depths up to 1,500 feet and kept alive on board the F/V Sarah Renee. Their deep cold water habitat requires careful handling in order to keep them alive during the trip back to shore. Once at our location, they are maintained in cold water tanks until they are live shipped.
Live spot prawns are the freshest, best quality you can get. Amaebi or sweet shrimp in Japanese, our California spot prawns are known for their succulent, sweet flavor and silky finish. In many ways, these are closer to lobster than other varieties of shrimp. Spot prawns are often served with their heads on, where the juices add significant flavor. They are typically enjoyed raw in sushi bars or lightly steamed and are equally in cooked applications including Paella and seafood soups and stews.